Who we are?
Our company is building and assembling the pipes and pipe modules for ships, boilerhouses, electric power stations, offshore industry and other industry building projects.
Certificates
We develop our company processes according to ISO 9001 and EN ISO 3834 requirements.
Our welders are certified according to EN ISO 9606-1 requirements.
All certificates copies can be provided if requested by customer.
We offer the world class quality, short delivery time and flexibility.

We are audited by our main customers Turku and Helsinki shipyards.
Markland's services:
Ships different areas construction: engine rooms, boiler rooms, generator-, truster-, separator-, compressor-, propulsion- and other techincal rooms.
Steel and stainless steel pipes manufacturing (plasmacutting, bending, pipe end forming, pipes assembling, welding, galvanization, shot blasting and painting).
Pipesystems manufacturing(pipe packages and modules manufacturing, assembling).
Pipelines, pipesystems and pipe modules
Ventilation pipes and equipoment assembling, isolation.
Different pipe systems testing, washing, pressurizing and taking to expluatation.
Ship pipewelders and assemblers rent.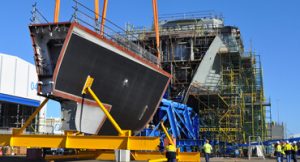 We have
Tallinn pipe plant (established in the beginning of 2017.) with the most complex pipes manufacturing technology in Estonia.
We have German, Finnish, Czech and Portuguese machinery.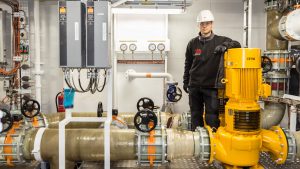 We have
14 years stabile assembling experience in Finland shipyards and ship engine rooms, which helps us to fulfill any critical or technically complex projects in shipbuilding- or civil- and industrial projects.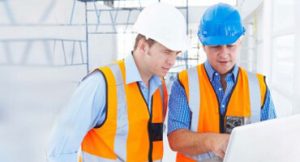 In our company works
over 120 specialists, from whom 95 are assemblers and welders in Finland shipyards and 25 specialists in Tallinn pipe plant.